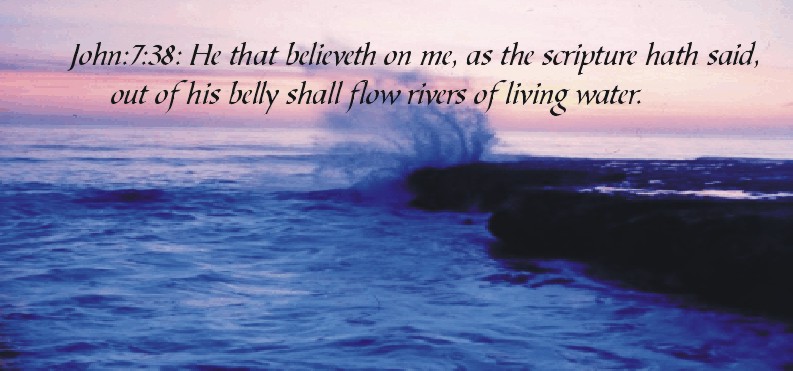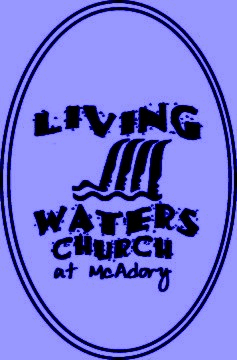 WELCOME TO LIVING WATERS CHURCH @ MCADORY HOMEPAGE

---
WHEN? Fridays and Sundays @ 6pm
WHERE? McAdory High School
HOW? Dress Casual & be comfortable!!!!
Who we are
Ken Maddox ............Pastor
Lance Maddox ........Director of Music
Betsi Key .................Children's Director
Vicki Maddox .........Pianist
Michael Jackson ....Organist
---
We invite you to browse through some of our web features. Most will be under development for the next several weeks, so please be patient and enjoy!!!!!!
Come and visit Ken's Pen every week for a word of inspiration from our pastor
Visit the Children's Corner for cool links and pictures! We will be posting pictures of Children's Church regularly.
If it is happening at Living Water's Church, you can find it in here. From special events to special announcements.
Everyone is special @ Living Water's Church..so every now and again, we will be profiling a member of the church. It could be you!!!
Here are some pics of our first Friday Evening service!
---
Have any questions or comments about the church?? Then sign our guestbook and leave your comments or you can email Brother Ken at kenspen777@netzero.net
If you are having difficulties with the web page, feel free to write the webmaster at cdkey13@yahoo.com You can also email me if you want to be notified when the page is updated. Just leave your email address with subscribe as the title.
---
We are sponsored by South Highland Baptist Church in Bessemer, and the Bessemer Baptist Association. We are a part of the Southern Baptist Cooperative Program in supporting over 7000 individual missionaries world-wide and World Hunger. Your questions about Southern Baptist doctrin and beliefs can be answered here, using the SBCSearch . SBCSearch is a comprehensive index of Southern Baptist websites and a search engine for accessing the index.
Sign My Guestbook

View My Guestbook
This page is best viewed with Microsoft Internet Explorer 5.0